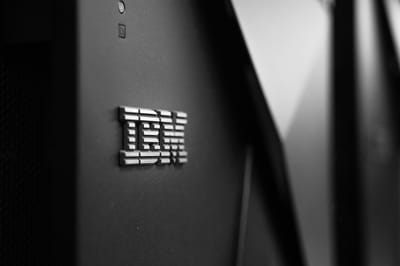 IBM i Service Vouchers allow you free access to IBM i technical education services. With help from an expert on IBM's technical team at your side, you will quickly take advantage of your new system's capabilities. Once you register your voucher, IBM will work with you to define the service.
The IBM Montpellier IBM i team can provide flexible services in the form of : Hands on workshops, Demos, Skill transfer, Installation assistance…
Subject areas : IBMi security, DB2 mirror for i, NVMe on IBMi, Hybrid Cloud (Open shift, Ansible, Power virtual Server), Power VC, VM Recovery Manager, Modernization, Artificial Intelligence, External Storage, Other areas as per your specific requirements.
PROCESS - We can help you with the whole process.
1.You need to activate your IBM i vouchers, we can help you here :
https://www-912.ibm.com/events/iEntEdVoucher/iEntEdVoucher.nsf/RegReq?open
2.IBM will then send you a Statement Of Work (SOW) to defince the scope of work and your specific technical requirements.
3.Once you have signed the SOW we can plan the first session.
TYPICAL AGENDA, which can be modified as per your specific requirements :
9.00 Cafés d'Accueil
9.10 Tour de table présentation
09.30 Les nouveautés stockage autour de l'IBMi
10.00 Roadmap developpement sur IBM i / Db2 for i , les nouveautés 7.4 , l'open source , integration avec Red Hat (openShift, Ansible)
11.30 Infra Modernization : Migration to P9 , P10 intro, Db2 Mirror & PowerHA HA/DR update
13.00 Déjeuner
14.00 Nouvelles opportunités avec Power Virtual Server / IBM Cloud (IaaS pour faire du PaaS/SaaS)
15.30 Q&A / Discussion / Mise en perspective
16.30 Fin du Workshop
Hybrid Multi Cloud Hands on Ansible
09H30 Infrastructure Management & Automation - Demo PowerVC , PowerVS, Ansible, Cloud Forms, Ansible Tower
10H30 Infrastructure as Code, Cloud Automation , Power & Ansible Introduction
12H00 Ansible for i Deep Dive : Hands on Labs PART1 Intro
12H30 Lunch
13H30 Ansible for i Deep Dive : Hands on Labs PART2
15H30 Q&A Wrap up , and next steps
16H00 End of Workshop